At the Esto Vir Conference last year, Matthew Kelly touched upon the subject of scandal in the Church. And he said, if nothing else, he could guarantee that there would be future scandals in the Church... and probably some really big ones at that.
That almost seems to be the fifth mark of the Church and to some, it's a third strike.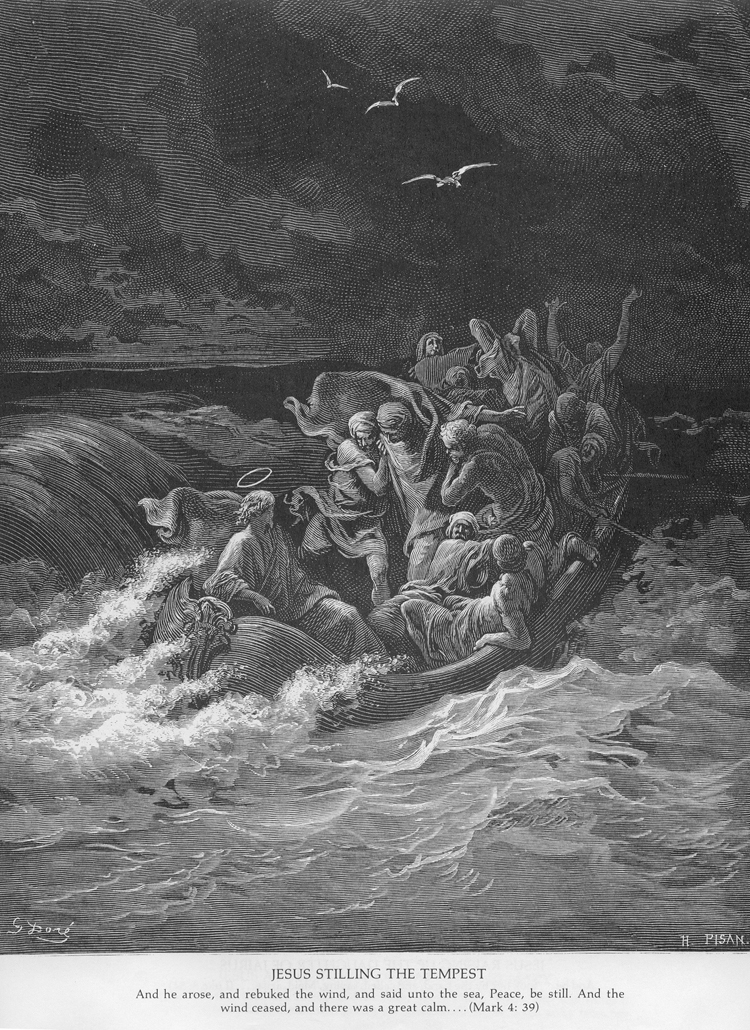 Truth is Satan wants us to focus in on the very worldly things. At the very least regard the Church as a social institution instead of a Salvation Vehicle. The goal is to lose our supernatural focus. When Peter recognized Jesus as the Messiah, Jesus said, and I paraphrase,
Bingo, Peter! You didn't get that out of a Cracker Jack Box
! But then Pete turns around and tries to talk Christ out of the crucifixion and Christ admonishes him, "Get behind me, Satan!"
More than anything Satan wants you to doubt. In a way it's comforting to know just how many scandals have rocked the barque of the Peter, and yet the Church is still floating despite the storms.
To quote the great poet and philosopher, Little Bear, "Whether the weather be cold or whether the weather be hot, we'll weather the weather whatever the weather, whether we like it or not."
Coincidentally they're forecasting a snowstorm tomorrow.